« Madagascar's organic prawns, the best in the world »
Gastronomy is a cultural heritage and an integral part of a country's identity. Its values must be upheld through the rarest products in the world. To find these exceptional products, gourmets and the greatest chefs in the world sometimes travel thousands of kilometers, to choose the best terroirs, such as that of Madagascar.
Haute cuisine is a profession for the most passionate. With that in mind, it necessarily requires techniques and attention to detail, sometimes taken to the extreme. That is the case of a few rare people in the world, called the technicality and know-how « monsters". They are given prestigious distinctions, at the national or even at the global level, such as Paul Bocuse, Joël Robuchon, Pierre Gagnaire, Philippe Etchebest, …
Guillaume Gomez, the youngest to have been awarded the prestigious title of "Meilleur Ouvrier de France" (MOF) at the age of 25 – an honorary title as highly coveted as Michelin stars – honors his native terroir with his passion for haute cuisine. With his 25-year experience as Chef at the Élysée Palace, he served four French Presidents and had the opportunity to serve meals for monarchs like Elizabeth II, who is herself a major piece of history. He is now an Ambassador of French gastronomy. Gastronomy being a profession of discovery and opening to the world, the Chef gave an interview to the Economic Development Board of Madagascar (EDBM), to share his affection for the Malagasy terroir, one of his discoveries during his countless travels.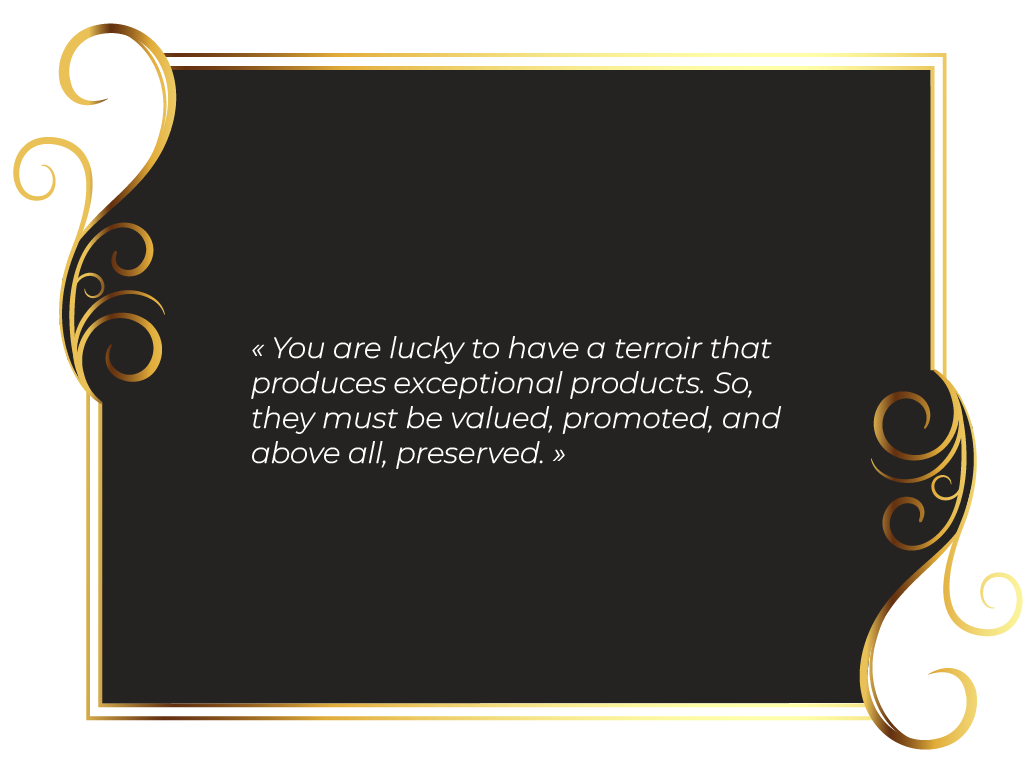 EDBM: How did you discover Madagascar and its terroir?
Guillaume Gomez (G.G.): I first discovered Madagascar in a human adventure, with the Fondation École de Félix, with Mathias and Gauthier Ismail. And I also knew Madagascar as I had stayed there for some time by accompanying various Presidents. However, little did I know the Malagasy or Madagascar's products that we barely find in France.
Later, thanks to the organic shrimp from Madagascar, which is the best shrimp in the world, I could discover Madagascar, its women, its men and its products, as well as Chef Lalaina (Ravelomanana). I know him and we see him at competitions and various international meetings. I acknowledge that you are lucky to have a terroir that produces exceptional products. So, they must be valued, promoted, and above all, preserved.
EDBM: What are your favorite Malagasy products and how do you prepare them?
G.G.: Almost 100% of the products I used at the Élysée Palace were French products. Then, Madagascar's organic prawns being the best in the world, we had to serve it at the table of the Élysée. Then we did the same with Madagascar chocolate, Madagascar vanilla, that we can taste in all the great cuisines in the world, not only in France.
The advantage of these beautiful products is that you let your imagination roam free. After all, it depends on your way of cooking. As for me, I was used to a quite classic cuisine. That means that we are dictated by a certain system of cuisine and the French gastronomic history. So, for my liking, shrimps are rather for salty dishes. However, they go well with little sweet and sour sauce. For Madagascar vanilla, you can prepare it in any way. It has been found everywhere in French gastronomy for a very long time. When you go around French pastries or French restaurants, you will surely come across Madagascar vanilla.
EDBM: Can we say that Madagascar vanilla is the best?
G.G.: If it's the best? That's debatable! (laughs) But in any case, it is the most popular because of the great value for money, and it is one of the best. The message we can share is that you have to preserve the heritage you have. You have an exceptional vanilla, it's up to you to take care of it, to promote it, and to export it properly.
EDBM: Is the Guillaume Gomez Institute of Culinary Excellence (with the Fondation École de Félix) your greatest pride?
G.G.: We set up two institutes with the Fondation École de Félix. It is still recent, only three years old. Today we have two classes of young people who have graduated. A class in Ankarana; and one in the Akamasoa village of Father Pedro. We have extremely successful young people with one year of training. So, we obviously believe in these young people. And here is my message to them: you've chosen culinary arts training; and the institute is called the Institute of Excellence because hard work leads to excellence. Once they have completed the training, they are good cooks.
What I am most proud of is the young people, especially those in the Akamasoa village who lived in the dump. Some of them were born there, but after a few years, started a culinary training thanks to the teaching provided by Father Pedro. Today they have a job, a diploma and therefore a future. So, I think it is a great pride for us, and for all those who invest in the children of Madagascar.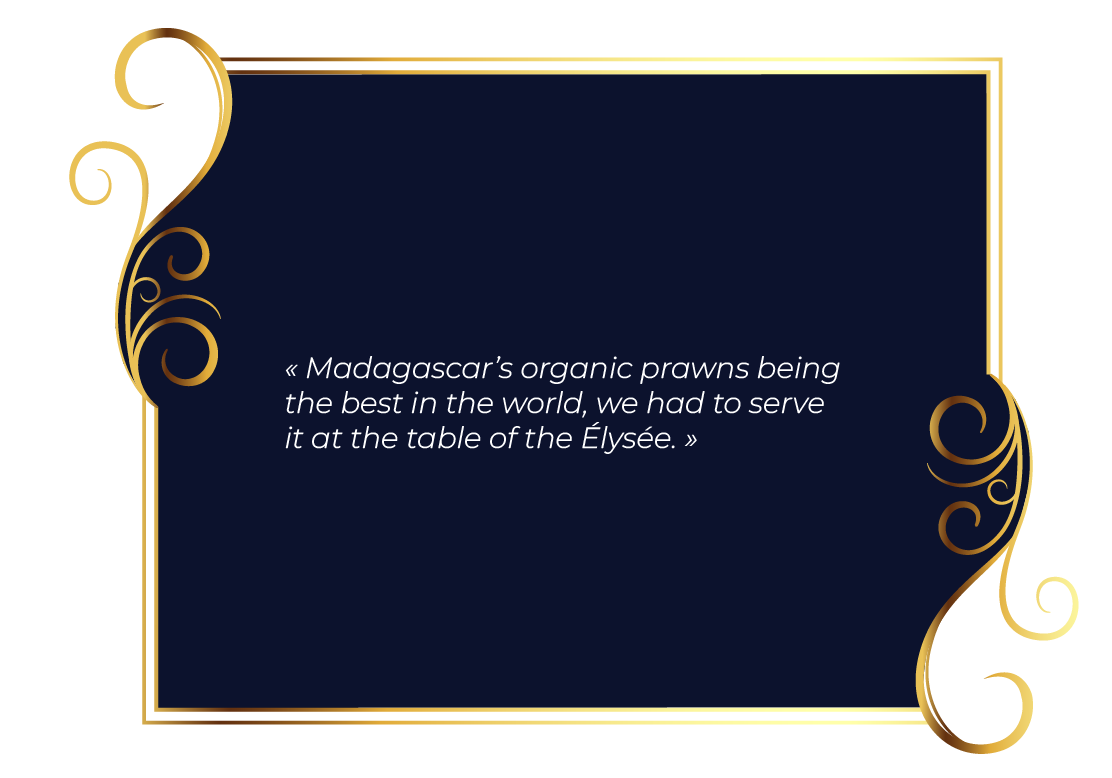 EDBM: What would be your message for young Malagasy people who would like to follow your path?
G.G.: First of all, I would tell them that work is always the best way out, and rather than remaining idle, getting to work is already a great thing. In the cooking profession, there are opportunities everywhere, whether here in Madagascar or next door in Reunion or in Mauritius, or all over the world. So, learning a profession is an asset. Of course, I recommend culinary arts. But there are many professions, and from the moment they learn, they will make a living out of their work. Today, it is essential to live with future prospects, and work can help achieve them.
EDBM: How do you feel today when people talk to you about Madagascar?
G.G.: You know, when people talk about Madagascar, some images immediately come to my mind. The smiles of those children I meet here, in the Tsingy of Ankarana where we go with the École de Félix. And smiles are what we bring to all these children and families with the Foundation and Father Pedro's organization. So, basically, joy and smile. As soon as someone talks about Madagascar, the smiles of the Malagasy people come to my mind, and I can't help but smile, too.
EDBM: Could we then say that you fell in love with Madagascar?
G.G.: Oh yes, I'm there! Now, I come back as soon as I can. I have different stays with the two institutes that I was able to open in collaboration with the Fondation École de Félix. So, yes, I invite all those who can to come and discover Madagascar. And they will surely fall in love with Madagascar, its people, its climate, the country, its products, etc.  It's a great adventure!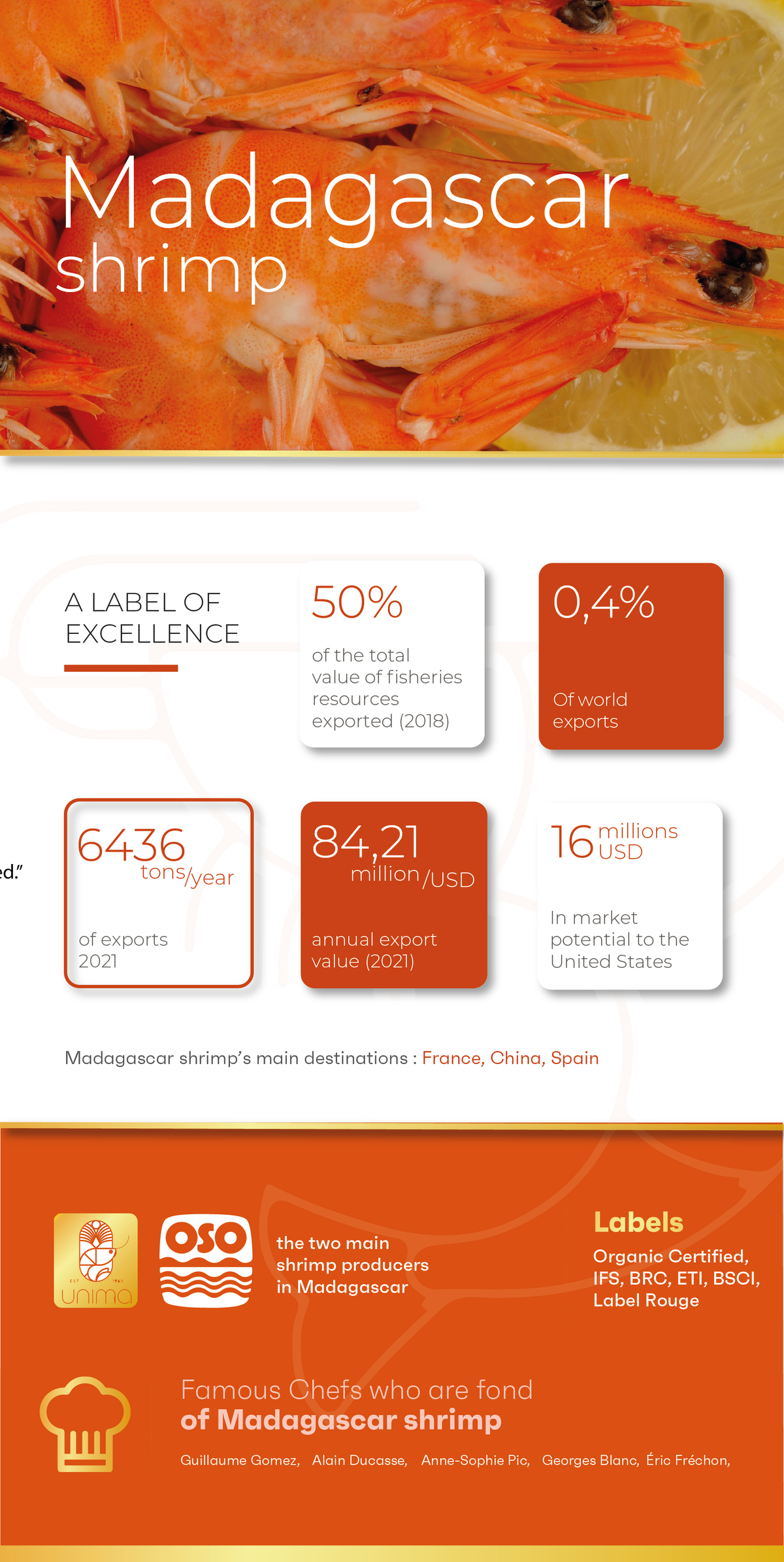 © EDBM/Source : Trademap