We are delighted to share the highlights of the Memorandum of Understanding (MoU) signing ceremony, which took place at Novotel this morning, on August 28, 2023. This event follows the Korea-Madagascar Business Forum held on June 1, 2023, at CCI Ivato, aimed at enhancing economic relations between the two nations and offering promising investment opportunities.
Ms. Lantosoa RAKOTOMALALA, Chairperson of EDBM, emphasized the significance of Korea as a major trading partner for the Island. Bilateral trade, with 95% of Malagasy exports to Korea being nickel (approx. USD 150 million), constitutes a pillar of our economy. Areas of cooperation encompass health, energy, infrastructure, education, and culture. Korea remains among the top 5 foreign direct investors in Madagascar. The renewal of the MOU between EDBM and KOTRA for 2023 aims to boost investments and facilitate trade.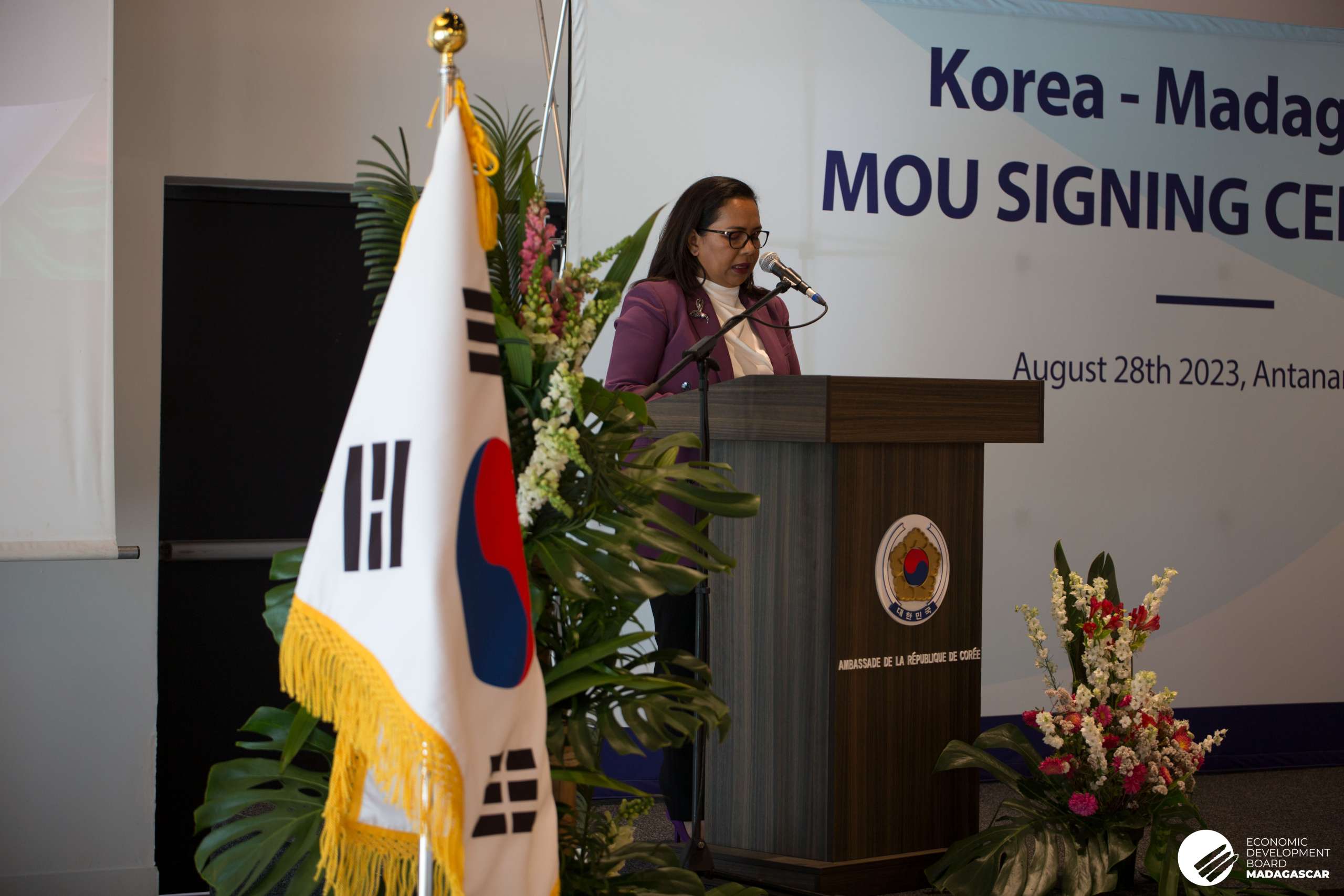 His Excellency Yoon Sang Jick, Special Envoy of the President of the Republic of Korea and Secretary-General of the Bid Committee for the 2030 World Expo in Busan, highlighted the deep friendship and strong diplomatic ties between the nations over the past 30 years. Korea, as an economic powerhouse, aims to share its development experience with Madagascar, establishing a foundation for a long-term partnership. The upcoming 2024 Korea-Africa Summit demonstrates the continued commitment to fruitful relations.
Mr. Olivier RAKOTOMALALA, Minister of Mines and Strategic Resources, underlined that the signed agreements mark a crucial step, solidifying economic cooperation. The synergy between Korean expertise and the sustainable valorization of Madagascar's strategic resources promises a mutually beneficial relationship in mining, energy transition, and digitization. Madagascar, having recently enhanced its investment framework through structural reforms (investment law, mining code, labor code, organic agriculture law, cooperative company law), becomes a preferred choice for Korean investors, supported by EDBM and its one-stop shop.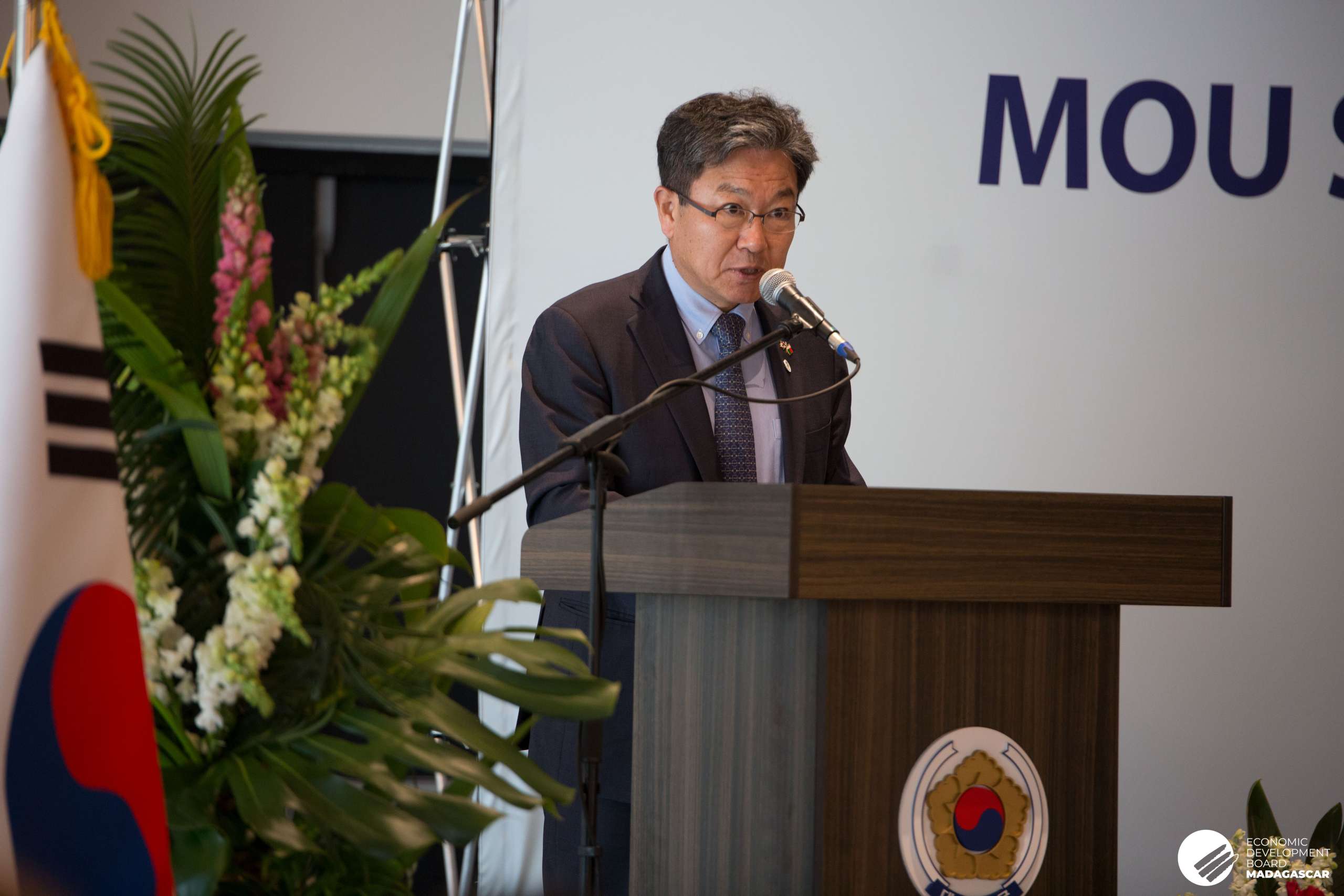 The Ambassador of the Republic of Korea to Madagascar recalled the projects already realized, notably in biodiversity and customs modernization. The potential for trade between our countries is immense, highlighting sectors such as agriculture with Malagasy vanilla and textiles.
The signed MOUs thus reinforce bilateral commitment:
KOTRA-EDBM: Securing and supporting private investments.
Companies POSCO International and NEXT SOURCE: Developing activities in the mining sector.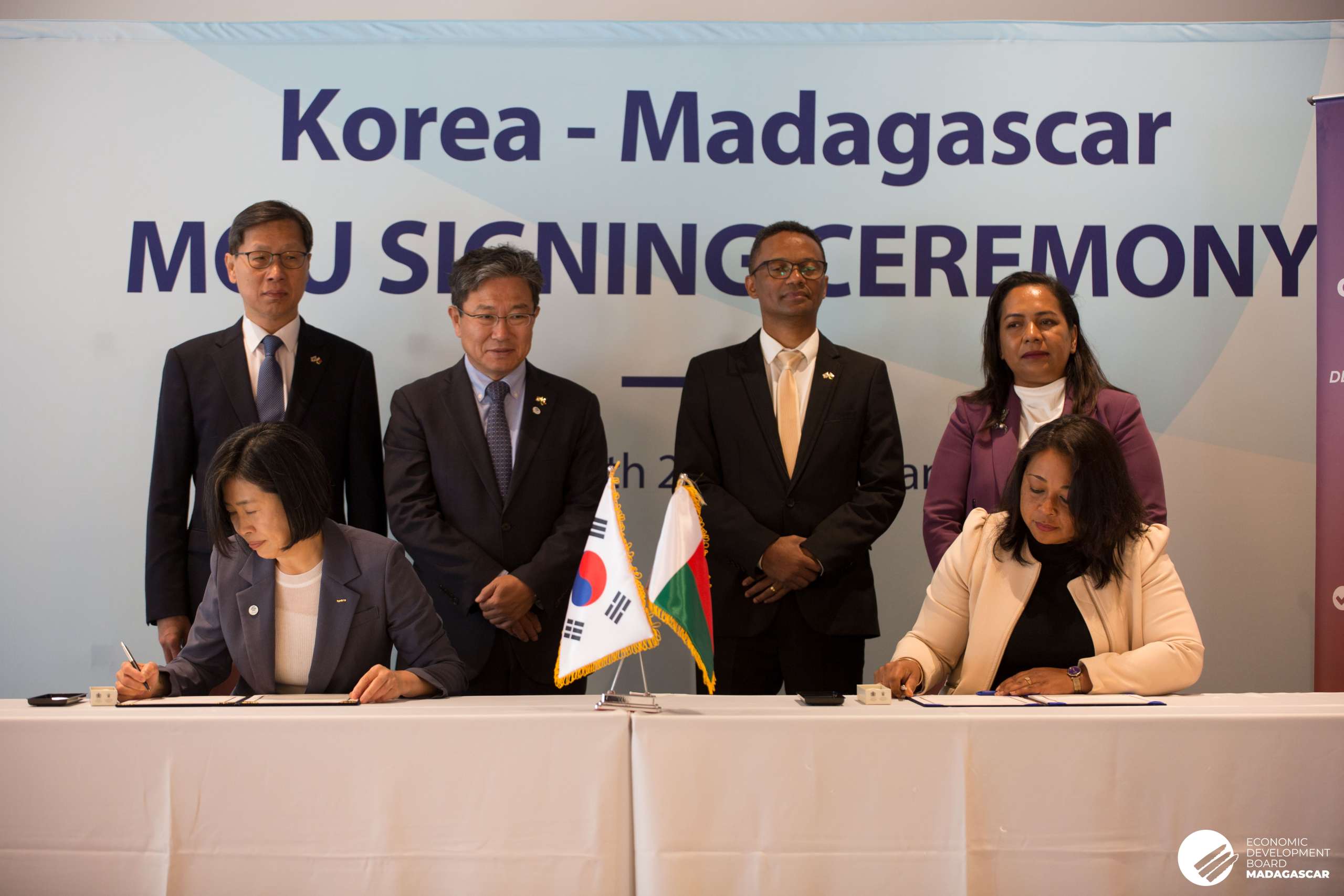 Presentations by Tojo Ramamonjisoa, Director of Reforms and Private Sector Development at EDBM, on Madagascar's investment climate and by Craig Sherba (Next Source Madagascar) on the extraction of strategic materials highlighted the unique opportunities offered by Madagascar to investors.
During this event, a networking session brought together the Malagasy private sector and the Korean private sector, in the presence of a delegation of 6 major Korean companies specializing in mining and energy. This interaction enabled fruitful exchanges and discussions on potential synergies.
A Business-to-Government (B2G) session followed, showcasing Madagascar's new Mining Code and its improvements. This spotlight on favorable legislative reforms aims to provide investors with a clear and conducive framework for their initiatives in the country.