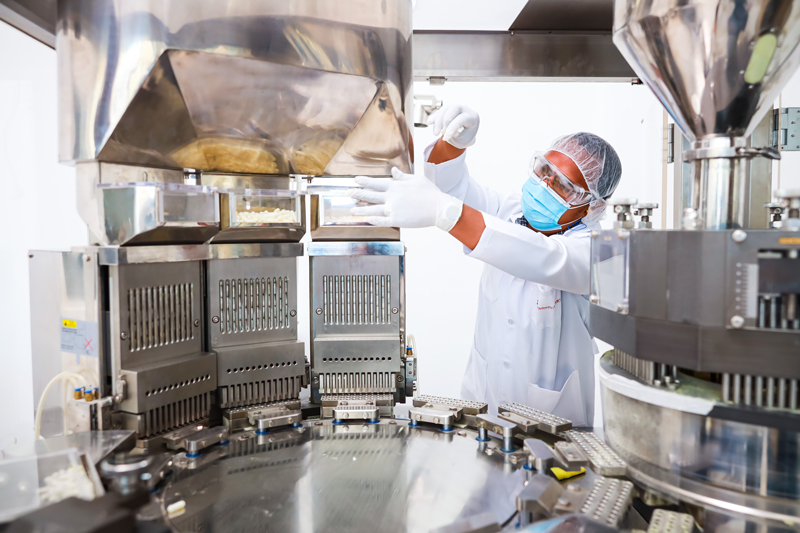 In Madagascar, pharmaceutical industry is expanding. The country has the potential to emerge the sector through a rich biodiversity in medicinal plants, a favorable economic environment with the future Industrial Emergence Zones and access to African regional markets (COMESA, SADC, COI, ZLEC) offering preferential access to more than 900 millions of consumers.
Between 2003 and 2013, the sector is growing exponentially in Africa, reaching 20, 8 billion USD. While only 3% of global production of medicines comes from African continent, the market value will reach 40 to 65 billion USD throughout this year (2020) according to McKinsey & Company.
Madagascar can succeed as long as a disparity exists within African market. In fact, the two largest drug manufacturers in Africa which are South Africa and Morocco are 80% self-sufficient in pharmaceutical needs, while the rest of African countries import 99% from abroad. This trade deficit is important in Madagascar since import volume reached 146.414 million USD in 2019 and 146.200 million USD of trade balance. The Big Island imports the most in India and China for respective values of 33.154 million USD (22,6%) and 27.948 million USD (19,1%).
Around 1985, there were three pharmaceutical industries in Madagascar: OFAFA, RATHERA and FARMAD. Later, laboratories developing plant-based products emerged and were recognized as being of public utility such as the Malagasy Institute of Applied Researches. Furthermore, about thirty distributor chains are emerging in the capital city to provinces. The Managing Director of Sopharmad s.a , Andry Rabemanantsoa, one of the main wholesale distributors coined : " Specialties represent more than 60% of our turnover, 30% of quality generic and 10% of parapharmacy". With the big pharma circle (Sanofi, GSK…), the brand also works with specialties of platform that are not marketed in Madagascar.
In this context, promoting national industry of pharmacies is essential to ensure Madagascar's self-sufficiency in medicines and to improve exports through African market opportunities.
Launching the Pharmalagasy
The Initiative for the Emergency of Madagascar by which the implementation is expressed through the Emergency Plan of Madagascar has made the pharmaceutical industry as part of the main axes of industrialization. Thus, the President Andry Rajoelina has recently launched the building of pharmaceutical factory.
Formerly « Orinasa Fanamboarana Fanafody OFAFA, the modern Pharmalagasy has been equipped by the Malagasy State and located at Tanjombato (southern part of Antananarivo) including an administrative building, a production building, an exhibit hall and a storage area. By renovating the former building, the new government strategy values indeed a large number of existing industrial structures over the country.

With a capacity to produce 15 thousand capsules and 240 flasks per minute, the factory has been equipped by a material of hundred tons. It has been made in China with a German brand, a guarantee of quality in compliance of international standard promoting modernity and high technology.
"A manufacturing factory accounting standards GMP/FDA is a major need for Malagasy pharmaceutical industry to facilitate product exports" pointed out by Charles Andrianjara, the IMRA Managing Director .
For the moment, the factory is focusing on the galenic formulation and the conditioning of CVO+ product, discovered by IMRA to treat COVID19. For in vivo/in vitro tests, Pharmalagasy will be supplied by the National Center of pharmaceutical research application (CNARP).
" The factory would uphold eco responsible standards in collaboration with Adonis. Pharmalagasy will recruit 80 people while 1/3 are hired including ethical standards", quoted by Pierre Raoelina, the Managing Director of Pharmalagasy.
A part from CVO+, the Pharmalagasy plans to produce 12 other types of medicines within 3 years, to treat chronical and or endemic diseases such as diabetes, asthma, malaria… Valuing the competency of Malagasy researchers, the General Director of presidential projects, Holijaona Rabaona emphasized: "Pharmalagasy would especially focus on and produce herbal medicines" and the Economic mediator, Michel Domenichini Ramiaramanana added: "We go through an experience that should lead us to lessen poverty. To succeed we must export."
Valuing local production
Medicines sold in African continent are among the most expensive in the world due to logistic costs and other intermediate factors. These expenses can be up to 90% of price to consumers, against 2 to 24% for countries in the Organization of Economic Development and Cooperation. Local industry settlement would considerably reduce the products cost and meet the needs of all grants. The medicine quality is reconsidered whether supply chains are fragmented. This issue afflicting many African countries would heavily increase counterfeiting rates. A local production supported by the public institutions would allow more traceability.
At the Malagasy administration level, improvements have been made to value local production. Any application to open a manufacturing facility should include a file proving that the manufacturer will comply with government-recognized good manufacturing practices. The authorization is issued by the Ministry of Health after the joint notice from the Ministry of Trade, the Ministry of Environment and The Ministry of Water. In addition to the marketing authorization granted by the Agency of Medicine in Madagascar, the distribution requires the file review and the decision of the National commission of Medicine Registration. "In fact, guarantee for quality should be both for import and local products" explained by Hanitra Ratsimbazafimahefa, Director of AgMed (DAMM) in the Ministry of Public Health in Madagascar and Nicole Mahavany, Director of Pharmacy, Laboratories and Traditional medicine in the Ministry of Public Health in Madagascar, then they specified: « However, registration fees are significantly lower than of import medicines to promote national companies ». According to AgMed, the rights for file investigation in order to get an AMM cost 200€ for import medicines and 164.000 Ariary (about 36€) for local ones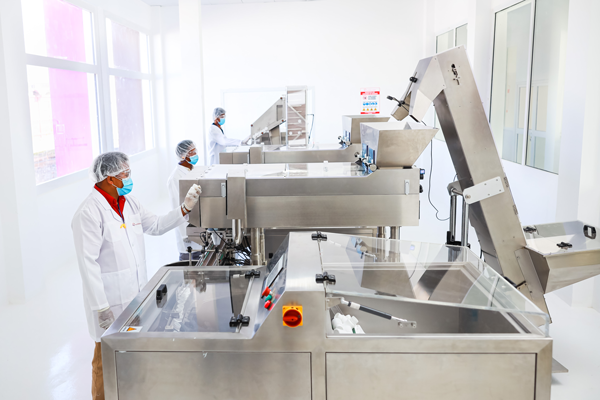 On another note, wholesale distributors are equally the links to indispensable certifications for consumer security. " I have worked for 13 years in the world of pharmacy in Europe and visited more than 4 laboratories GMF/FDA and there are many improvements to do. Since 2016, we decided then not to dispatch laboratories, possessing a valid AMM in Madagascar but are not yet certified GMF/FDA" proclaimed by Andry Rabemanantsoa
Non chemical and generic medicines potential
The alternative medicines or non-chemical drugs are highly developed in Madagascar thanks to the biodiversity and the traditional medicine inheritance. They offer considerable investment potential. According to Market Research Future (MRFR) the world market of herbal medicines would be valued to more than 129 billion USD by 2023. It would come with an average growth of 5, 8% a year. In Madagascar, this trend is confirmed by the increasing demand of essential oils mainly in the United States and the European Union. "The abundance of our natural resources is one of our major assets" approved by Charles Andrianjara
Investing in generics is beneficial in terms of production costs by affecting consumers' costs. Once the producing license is over (20 years), the drug can be copied by other pharmaceutical industries reducing the cost and the time to secure the AMM, thereby generics are far less expensive to produce.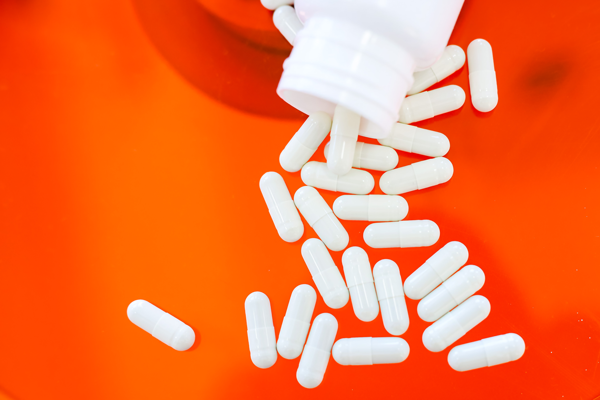 Generic marketing is up to 30% cheaper than original medicine. This will drive the laboratory to trade the original medicine price aligned with the generics. Theses copies respect all of the quality standards as for the original despite the cheaper costs which make them very attractive on the African market.
These copies should nevertheless be of « high quality generics" with GMP/FDA standards. The process can be costly and last up to 2 years for designing with a minimum bio equivalence of 95%. However, in the developing markets "only quality generics could meet the medicine needs of consumers and be affordable for all" told Andry Rabemanantsoa.
The future through the pharmerging-s
Referring to large African producers in pharmacy, Madagascar can benefit from the growing opportunities of pharmergings. Along with demographical growth, pharmaceutical products consumption in emerging countries rapidly increase. Giant industries like Sanofi benefit more than 33% of sales in emerging countries compared to 24% in Europe. The greatest growth of pharmaceutical industry is expected in these countries for 2022.
These growths come from the increasing health care spending from chronical diseases and the presence or not of endemic tropical diseases. In Africa, health cares are 60% out of individual income according to World Bank. In addition to the emerging of coronavirus, the demands would be fostered. "Lately the sector is put forward since the medicine needs are tremendous in Madagascar" certified by Charles Andrianjara. He added: "Plus, for the last ten years the prevalence of dangerous and chronical disease, such as cancer or high blood pressure and diabetes has developed"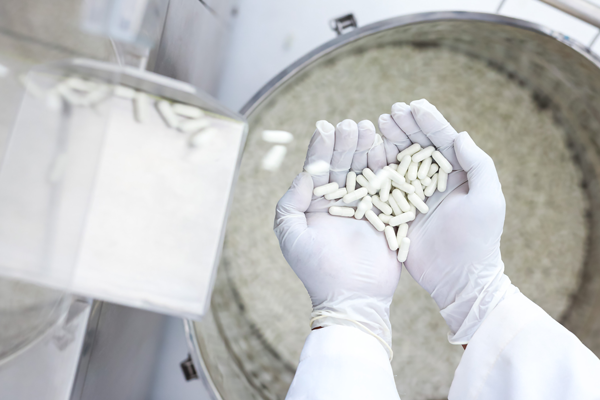 This market would be more attractive for foreign investments thanks to local competences. "The technical capacity is one of our key assets in medicine. There are 100% of Malagasy researchers working for IMRA" said Charles Andrianjara. Pierre Fabre laboratories took advantage of this opportunity to invest for building and equipping of the Faculty of Pharmacy in November 2018. It would strengthen the local workforce and capacity within the field by which the French laboratory would contribute to the inflow of other investors of the sector.
However, Madagascar benefits from the regional free trade agreements as a member of the SADC and the COMESA referring to nearly 900 million potential consumers. At the international level, it has access to the American market through the African Growth Opportunities Act AGOA, the European market through the agreement on economic partnership (APE) and to many other countries which had entitled it for generalized system of preferences GSP. Delighting to attract FDI "there would be institutional changes according to the investment project type" certified by Holijaona Rabaona. These changes would be among the Industrial Emergency Zones IEZ
The construction of Pharmalagasy represents a first step to develop health industrialization, one of the key pillars for the emergency of Madagascar…
* Good Manufacturing Practices/Food and Drug Administration