From the workshops of Pierre Hermé and Philippe Conticini, to the kitchens of Alain Ducasse, Pierre Gagnaire, Georges Blanc, Anne-Sophie Pic… Madagascar vanilla has visited the best of Michelin stars for decades, as faithful ally of lovers of great flavors and culinary excellence.
Over years of patience and know-how, the aromatic profile of our "terroir vanilla" has been naturally upgraded step by step by generations of Malagasy farmers, much like a Michelangelo artwork. The Herculean achievement of these Malagasy farmers made it possible for Madagascar vanilla to climb to the top worldwide in terms of sales. Fairly nicknamed « the Empress of spices », 8 out of 10 pods of Madagascar vanilla would be sold, and it would be one of the most expensive in the world, in the same way as saffron from Iran.
Thanks to its subtle aromatic opulence, it is served everywhere on the greatest tables in the world, both sweet and savory. The exotic bourbon vanilla from Madagascar (Vanilla planifolia) has conquered the hearts of gourmets and culinary artists, and dominates the global gastronomic scene. "Vanilla already has its great place in the world's haute cuisine. Which restaurant does not use this product?", as a matter of course according to local star, Chef Lalaina Ravelomanana of the Marais Restaurant (Antananarivo).
In search of new flavors, Pierre Gagnaire even infuses its leaves. Philippe Conticini uses it in his highly greedy and vanilla dessert:  « Grand cru vanille« , while Pierre Hermé sublimates it in one of his essential macaroons « Infiniment vanille de Madagascar« , an ode to the excellence of the Malagasy terroir.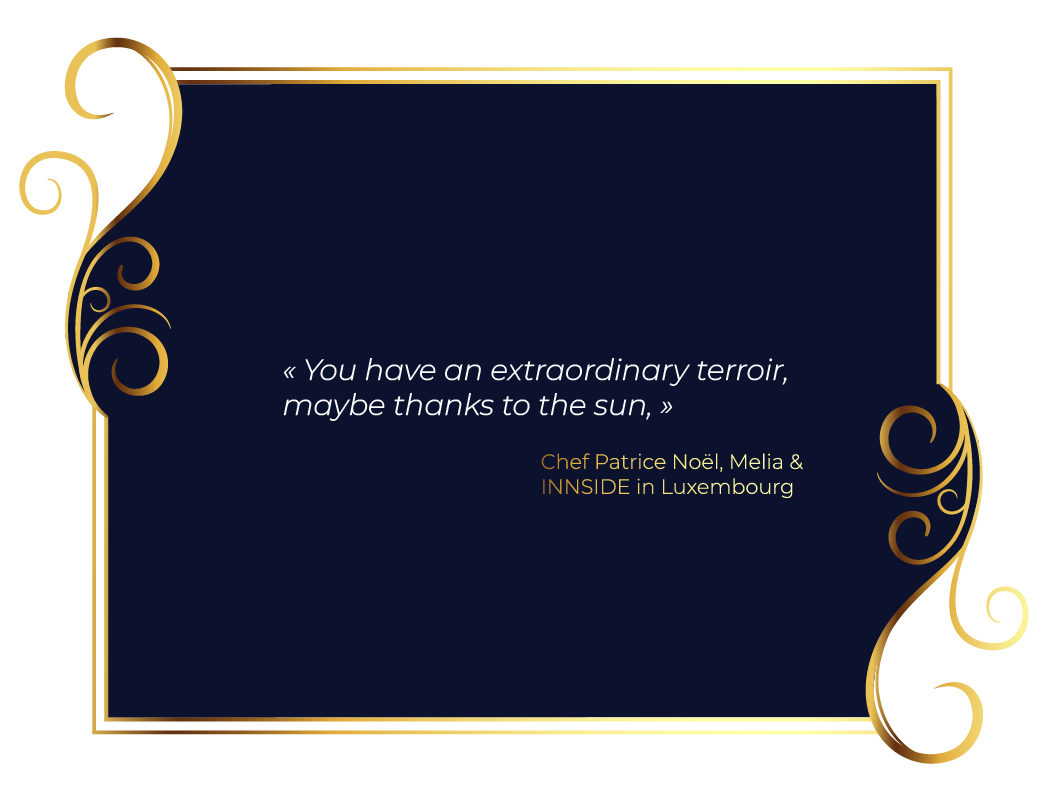 A symbol of luxury and prestige, Madagascar vanilla is also found in the recipes of the most expensive desserts in the world, such as the famous Arnaud Strawberries from Arnaud's restaurant (United States). The famous dessert, made up of a few strawberries embellished with whipped cream with Madagascar vanilla and a pink diamond of 4.7 carats, is worth 1.4 million dollars!
Great chefs are particularly fond of the fatty, fleshy and well caramelized side of our vanilla. Patrice Noël, Chef of the restaurants of the Melia & INNSIDE group in Luxembourg, uses it as an ingredient in his desserts, but also in his fish dishes with which it goes marvelously well. « You have an extraordinary terroir, maybe thanks to the sun, » says the chef.
Even more beautiful, the pomponne vanilla (Vanilla pompona) of Madagascar stuns in its rarity (0.001% of the national production) and its powerful aroma that emerges once we touch it. After trying vanilla from almost all known origins, « Madagascar pomponne vanilla is exceptional!", enthuses Nadine Gaillard, Pastry Chef of La Truffe restaurant in Aups (France).  "My hands are full of aromas when I handle it, a rare quality that others don't have, » she says.
She adds that 1.5 g of seeds can be easily extracted from half a pod of this unfamiliar vanilla. "It really looks like sweet black caviar," says the Chef. Impressive in size, some experts even call it "banana vanilla » or « strawberry vanilla » because of its seeds crunching under the teeth when added to a preparation.
Far from being fully explored, the terroir of Madagascar is still likely to bring more surprises as well as excellences.