Gaston Fort-Dauphin, 50, is a seaweed farmer and fisherman of a small Vezo village in Sarodrano. "I was born a hunter-fisherman, it's like a father to me. Then I discovered algaculture, and it was a real opportunity for my future and that of my family." His story testifies to the successful business model by Ocean Farmers, a reference in inclusive entrepreneurship.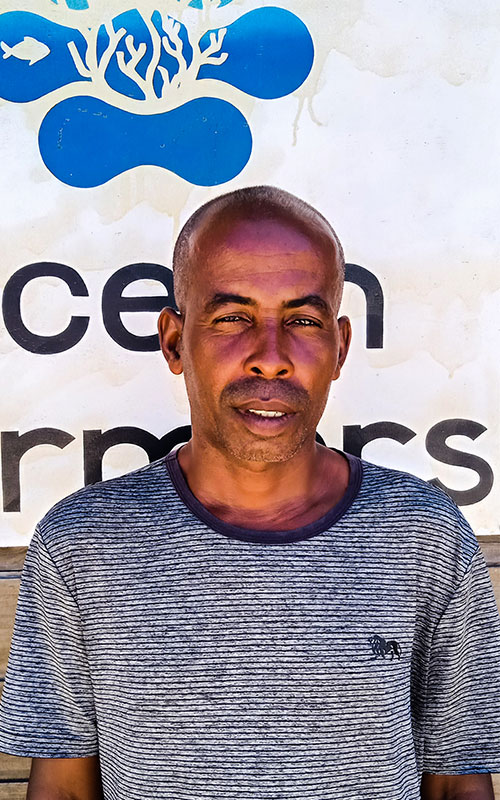 "Investing in the seaweed business has completely changed my life". Gaston Fort Dauphin, a seaweed farmer in Sarodrano, Toliara.
At an early age, he became the head of the family and was among the first eight seaweed farmers of his village. His experience has inspired a whole generation of villagers through his modesty and discretion. Like most of the Malagasy youngsters, he faced difficulties during the first steps of his active life, according to his testimony. Putting all his efforts into his undertakings, "thanks to algae, I was able to build a house and send all my children to school," he proudly states.
The epic of a lifetime
The Vezo villagers are descendants of genuine indigenous people. These sea nomads, some of whom are still existing now, depend exclusively on fishing. These inhabitants have to find alternatives to live decently as the resource has become very uncertain and irregular. Studying and possessing a house are then a luxury. Gaston Fort- Dauphin has to give up his studies to support his family at an early age after his father became seriously ill. As a young and frail boy, he became a waiter in a restaurant in town and remained a fisherman in his spare time…
A few years later, he heard about algaculture which is a demanding but rewarding job. "The income derived from fishing is highly uncertain and depends on the goodwill of the sea," he explains. "Seaweeds, on the other hand, have enabled me to directly reap the fruit of my efforts. With regular revenues, I have been able to save money and build a house. It has completely changed my life!"
Many other villagers were inspired by Gaston Fort-Dauphin's success.
The once puny young man has now become a highly respected elder man in his village. His success has prompted many to follow his example and Sarodrano has now more than 160 seaweed farmers. Each of them can produce between 1.000 and 3.500 kg per year. Gaston Fort- Dauphin is the president of the village's algae committee, based on his experiences. "My role is to organize and monitor each farmers' activities to avoid encroachment. They always need advice." A Vezo fisherman to his core, "they have a secure economic prospect while remaining fishermen if they choose so."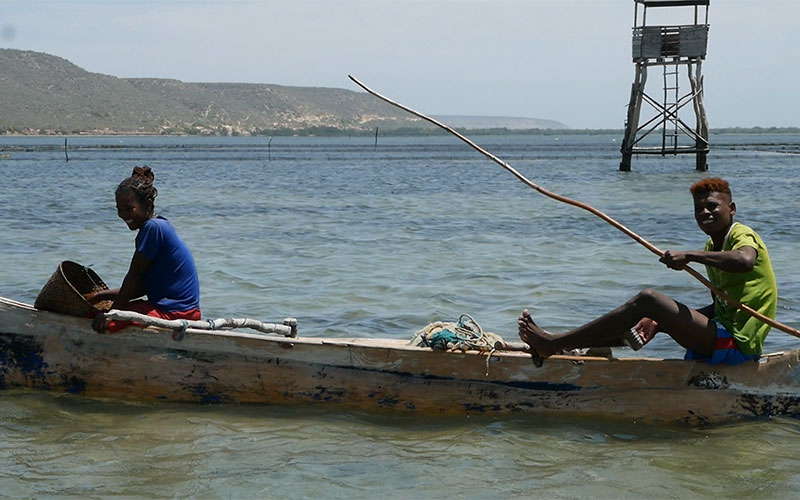 Nomadic Vezo to their core, the Sarodrano villagers can be fishermen and seaweed farmers at the same time.
The discreet but charismatic farmer, and now a grandparent, has significantly contributed to the economic growth of the Sarodrano village. Working closely with the Ocean Farmers technicians, the site has become one of the farm's seaweed-producing bases. The company's inclusive business model ensures long-term and sustainable development for all the villagers it works with. "Ocean Farmers enabled us to get a very profitable price for seaweed. Where there were only thatched huts, now there are good houses," says Gaston Fort-Dauphin. "As the elder, I want to inspire all the young people of the coasts to follow in my steps, believe me, it is worth it!"
For a multi- inclusive model by Ocean Farmer
"Our business model is what makes us stand out. We have made sure that it benefits as many people as possible, especially villagers," explains Thomas Picart, the Director of Operations at Ocean Farmers, a subsidiary of COPEFRITO. Naming this model as a contractual village aquaculture in relational governance, the subsidiary has included seaweed and holothuria farming. 
In this view, aquaculture is directly practiced by the inhabitants of small coastal villages, like that of Sarodrano. Known for its white dunes, this village is still home to the genuine Vezo, who are nomadic fishermen, and their descendants. Yet, resources are getting scarce and poverty is weighing on the local economy.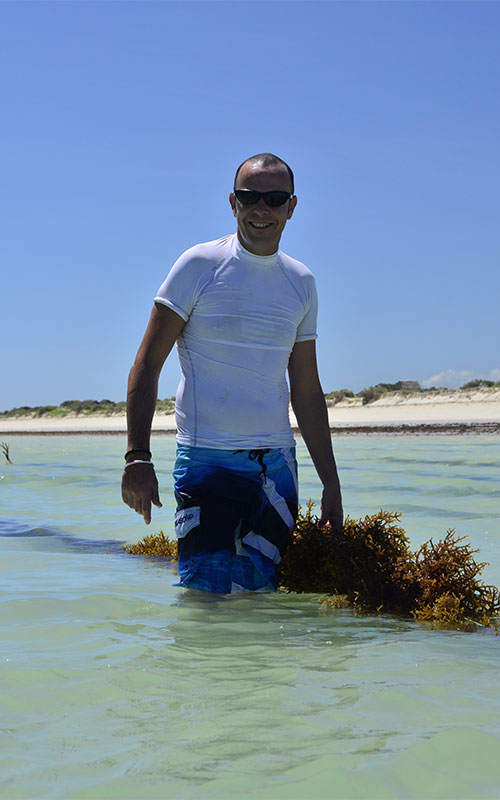 The Director of Operations in Ocean Farmers, Thomas Picart, works in the field to socialize with farmers.
Aquaculture is then a perfect alternative for an additional and one-time income, apart from traditional fishing. The inhabitants can make contracts with Ocean Farmers to set everyone's roles and responsibilities. The company commits itself to supply equipment and to supervise by local technicians, free of charge. Then, the farmers' whole production is bought by the company at a fixed and guaranteed price, according to its commitment.
Farmers must in return ensure a minimum of involvement and respect the good farming practice dispensed by Ocean Farmers. Their method aims at maximum productivity and a minimum of harmful impacts on the marine ecosystem. The model is therefore a response to poverty and the pressure exerted on natural resources. Fishermen respect biological closing periods and the marine reserves. The contract equally includes the social welfare of farmers and commits them not to taking their children to cultivation areas on school days and/or using 15- year-old children and under for work.
Through its system, Ocean Farmers produces 1.550 tonnes of dry seaweeds every year by working with 2.000 algae farmers. Each seaweed farmer handles an average of 167 crop lines. For holothuriculture, the company buys 137.768 adult individuals from farmers by working with 226 farmers of the village over 36.4ha enclosures. Moreover, a production of 2.450 kg of dry trepangs is exported.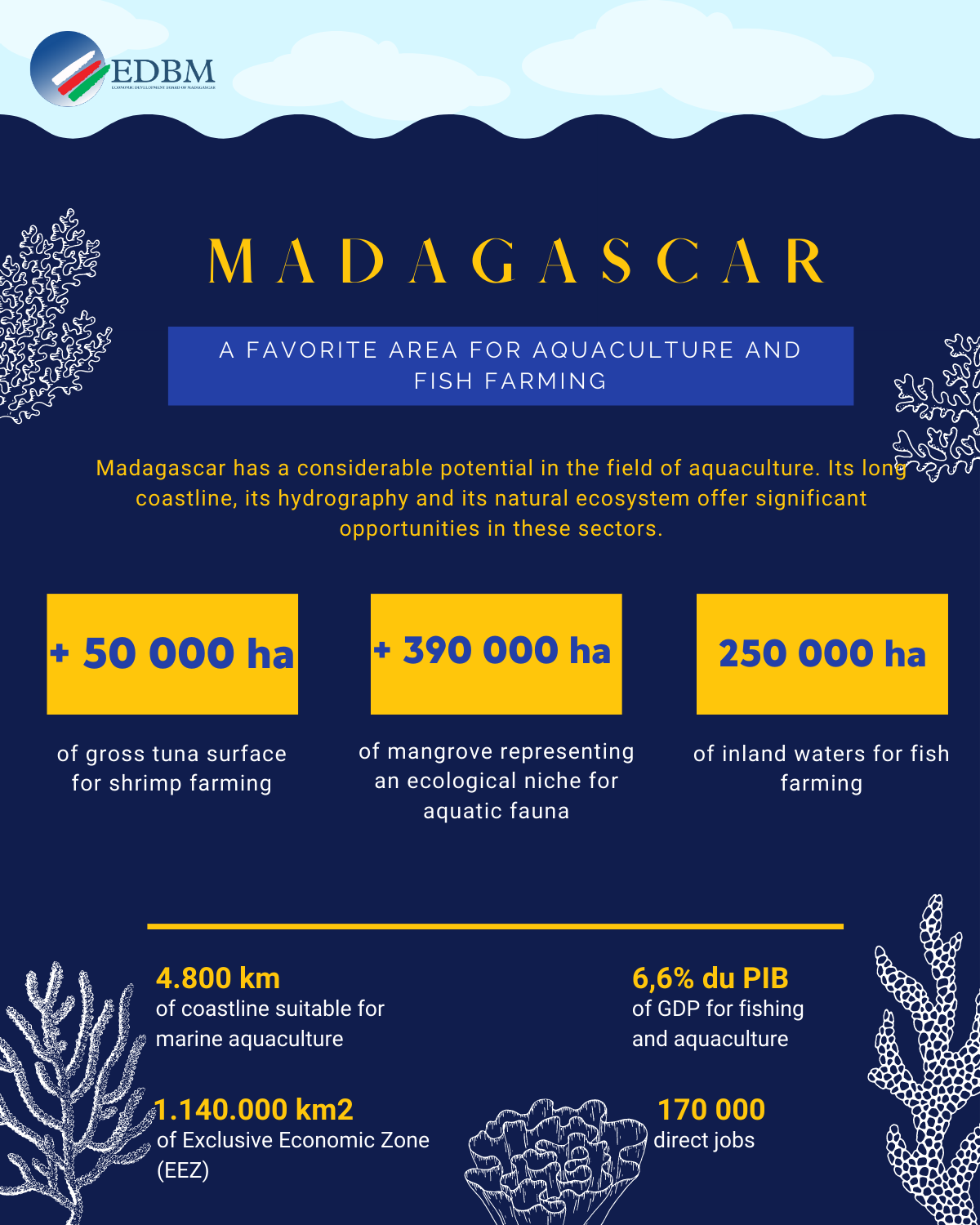 Sources :
Ocean Farmers
GAPCM
Banque Mondiale
Mesupres
https://longovezo.com/culture-malgache/vezo
http://www.tresorpublic.mg/?p=30971