During the « Roaring Twenties » — a memorable period in the history of fashion when glamour, elegance and emancipation mingled — a legend was born: « Chanel N°5 ». The perfume of Gabrielle Chanel (aka Coco) shook up all the codes of the era by using Cannanga odorata or ylang-ylang's heart note accords. It has become the reference, sounding almost like a myth, in the haute couture perfumery business. Today, the hypnotic flower that grows best in Madagascar's lands is at the heart of Dior's « J'adore In joy", Van Cleef & Arpels' « Murmure », Guerlain's « Samsara », Givenchy's « Organza ». All of those are must-haves! 
Dating back to the time of the great dynasties and monarchs, the history of perfumery is mixed with legends and globetrotting. Previously reserved only for the court and the bourgeoisie, wearing a perfume or having one's own fragrance has become an art of expressing one's identity, on the same level as fashion, the art of propriety or simply the natural charisma.
To find the rarest essences, the greatest perfumers sometimes travel thousands of kilometers from home to find inspiration. As a true invitation to travel, the essence of ylang-ylang, or the « flower of flowers » (translated from Indonesian), is one of those complex, luxurious and overpriced essences, highly sought after by major brands.
The timeless success of Chanel N°5 is partly built on this tropical flower, of which Madagascar is becoming the world's leading producer. Following an increasing demand, the island has indeed gone in a few years from a production of about 25 tons, to more than 60 tons of ylang-ylang essential oil, worth nearly 8 million USD per year (*record statistics of 2017). With that performance in mind, Madagascar holds 25% of the world ylang-ylang market. Products go mainly to Europe and the United States. A niche market is also developing towards the Far East, particularly Japan. In terms of traceability, the Big Island is on track for the world's leading producer of certified organic ylang-ylang.
Following the success of Chanel N°5 that Coco Chanel owes to ylang-ylang, the brand created another successful ylang-ylang-based fragrance called « Bois des îles ». It all began with a story where women have never asserted their identity that much, at a time when conservative traditions and overencoded propriety reigned. But at the same time, art and fashion, hand in hand, reached their peak. The Roaring Twenties' own merit and feat!
As a mythical perfume, Chanel No. 5 is the first perfume in the world to be showcased in a museum: the Museum of Modern Art in New York in 1959.
A legend was born: « a woman's perfume with a woman's smell »
Coco Chanel was the embodiment of revolution and audacity of the 20's, first because she was the first who dared to combine haute couture and perfumery. Then, she wanted to push even further by asking for an inimitable and complex fragrance, composed from A to Z, like the dresses she designed. In her own words, she wanted to create « a woman's perfume with a woman's smell" and add hints of modernity to the point of making women muses.
To create her perfume, she then called on Ernest Henri Beaux, perfumer at the court of the tsars and designer of the famous « Bouquet de Napoléon ». The idea was to call on the designer's genius to make something quite abstract and mysterious like an artistic painting. These were still unusual in the perfumes of the time that could be easily identified as they revolved mainly around jasmine and lily of the valley. To live up to Mademoiselle's perfectionism, Beaux travelled the world looking for inspiration, and partly relied on the powerful and spicy hints of ylang-ylang to stimulate senses. Its fragrance contains at least 10% of the  essence of the shrub.
In a true perfume boost, Chanel's N°5 brought an unprecedented breath of freedom for all women of the time. Mademoiselle Chanel herself had tested it first and would have caused heads to turn wherever she went. Here is the expression of the feminine ideal: by wearing it, a woman immediately feels endowed with a certain power of seduction, a touch of danger and an elusive side. Shaking up the codes until the end, she had chosen an extremely simple and refined container – unlike other perfumes of the time — with a cap cut like a diamond, a final touch of elegance.
The already resounding success of Chanel N°5 was a milestone in history. But it has even increased tenfold thanks to Marilyn Monroe, another timeless symbol of femininity. At the peak of her popularity, Marilyn had indeed answered the question of a journalist (Marie Claire magazine) about what she wore to bed. The line was unforgettable: « Just a few drops of Chanel N°5…." As a result, the perfume sales spectacularly took off. Even today, it remains the best-selling perfume in the world with a record of one bottle sold every two to five seconds!
The success perpetuated thanks to a long list of brand muses: from Mademoiselle herself to Catherine Deneuve, Vanessa Paradis, Nicole Kidman, Audrey Tautou, Kristen Stewart, Lily-Rose Depp, the perfume raised to the level of cult item and has even been placed at the Museum of Modern Art in New York since 1959. For the first time,  a male celebrity (Brad Pitt) has agreed to be the ambassador of a women's perfume. At present, the Chanel empire (perfumes, cosmetics, ready-to-wear, …) would weigh nearly 10 billion USD, of which 43.7 million USD are generated only by Chanel N°5.
A fragrance specific to the Malagasy terroir
Over several decades, Chanel's N°5 acted as a precursor of the ylang-ylang economy in the islands of the Indian Ocean, including Madagascar. Following the major trend brought by Chanel, the perfumery industry is now worth  USD 48 billion worldwide (2021), 20% of which is generated by fine perfumery. Experts estimate that this figure will increase to USD 52 billion by 2025, and Givaudan, the world market leader based in Madagascar, contributes about USD 5 billion.
The essences used for fine perfumery are considered as pieces of jewelry, as they have become vital for these luxury industries. For Chanel, they are so precious that they are sealed in a secret room within their laboratory. Large floral raw materials including ylang, are found there. A real boon for Madagascar! « They are stored here because they are rare, they are products of annual harvests, and they are often very expensive, » a manager of the laboratory of the prestigious brand explained in a documentary on Chanel No. 5. « These are our nuggets, our little diamonds, our casket…, » he said.
Other major houses like Dior particularly appreciate the ylang-ylang from Madagascar.  François Demachy himself, perfumer and exclusive designer, travels thousands of kilometers from the France to appreciate the famous flower where it is produced. Ylang-ylang is particularly appreciated by fine perfumery because it is one of the few flowers that we can extract essences from. According to the expert, the flower would be less colored than other flowers, and it would need to exhale fragrances to be noticed by pollinators. In the perfumery industry, the flower would be associated with sun, warmth and luminosity.  « We use this unconscious pattern to evoke a solar and a joyful side in a perfume, » he says.
Although of Indonesian origin, the shrub adjusted so well in the Malagasy soil that the island now has unique ylang species in the world. What makes those species unique, among other things, is the concentrations of certain specific molecules. Madagascar's ylang-ylang essences are lighter than those extracted in the Comoros, for example, and have a completely different chemical profile. Dior appreciates that uniqueness and puts it at the heart of one of its flagship fragrances « J'adore In Joy« . This latter fragrance is a variation of « J'adore », the first and only perfume in the world to have dethroned Chanel No. 5 once in  sales in 2010 (with 43.8 million USD).
« J'adore In Joy », with Charlize Theron as its muse, wears ylang-ylang from Madagascar as a flagship ingredient.
« The most probable assumption is that there is a terroir effect that plays a role, and also distillation techniques, » says Lisa Generali, sales manager in France for essential oils from Jacarandas, a Malagasy company working in organic essential oils and spices. « In our case, we use steam distillation, » she says.
The pedoclimatic conditions of the Malagasy soil are indeed ideal for a great plant diversity, and attracts many investors in agribusiness. "Madagascar is an island where endemism, the quality of the soil, and the richness of the climate make it possible to have a very important variety of production. Because from North to South, the climates are different, and so are they in the highlands, » says Matthieu Richard, project manager at Jacarandas.
Turning the tide through sustainable development
The global ylang-ylang market is mainly supplied by Madagascar and Comoros. If Comoros had a virtual monopoly of the market for decades, the trend would now be on the verge of reversing. Two main phenomena would drive that turnaround. The first is Madagascar's significant progress towards sustainable development. In view of the global climate emergency and the current consumer trend, the market is indeed increasingly demanding certified organic and fair-trade products.
In accordance with the market demands, Madagascar has adopted Law No. 2020-003 on organic agriculture, in order to regulate exports and production specifications, while dealing with environment protection and ethical issues.
If we take a look at the example of the Jacarandas' case, efforts are concentrated in the reduction of the energy consumption of stills through technological innovations that allowed them to significantly reduce their wood consumption. On the other hand, they offset their carbon emissions through reforestation projects, and ecosystem-friendly planting systems. With that in mind, the ylang-ylang essences extracted by the company are fully certified organic.
Another aspect that draws major perfumers' attention is the ethical and traceable production methods. « Ylang-ylang is found everywhere in the Indian Ocean. But the reason why I am interested in the quality of Nosy-Be ylang-ylang is that it is completely traceable. This is important for us not only with regards to ethics. It also allows us to keep the same qualities year after year, » confirms Demachy.
Jacarandas is proud of the good relations with the farmers with whom the company collaborates, in a mutual respect for the commitments of contract farming. This would make it possible to achieve consistent quality standards, while ensuring stable incomes for farmers. In addition to a 50-ha ylang-ylang plantation, the company works with five ylang-ylang farmers' associations, and exports nearly two tons of essential oils per year (through the distillation of nearly 90 tons of flowers). All producers are monitored and trained to comply with very strict specifications in order to guarantee the quality of the products for the end customers.
The second factor that drives Madagascar's surge in sales was a fluctuation in the market during the Covid-19 crisis. Unlike other ylang-ylang supplier countries, the adapted to price drops, leading to a considerable customer base. "50% of the market held by the Comoros has moved to Madagascar," says Matthieu Richard.
A preferred land for agribusiness
In addition to the above-mentioned pedoclimatic aspects, other key factors attract agribusiness investors to Madagascar. In particular, it would be more important both for this category of entrepreneurs and for the end customers to be able to trace a product from its land of origin, place of planting and processing, until it becomes a final product.
Working on on-site plantations would also offer many advantages, as it makes it possible to enhance what is known as crop routes. It involves a kind of monitoring from the source (soil quality, nitrogen content, moisture, …), making it possible to define and standardize optimal development factors across all plantations.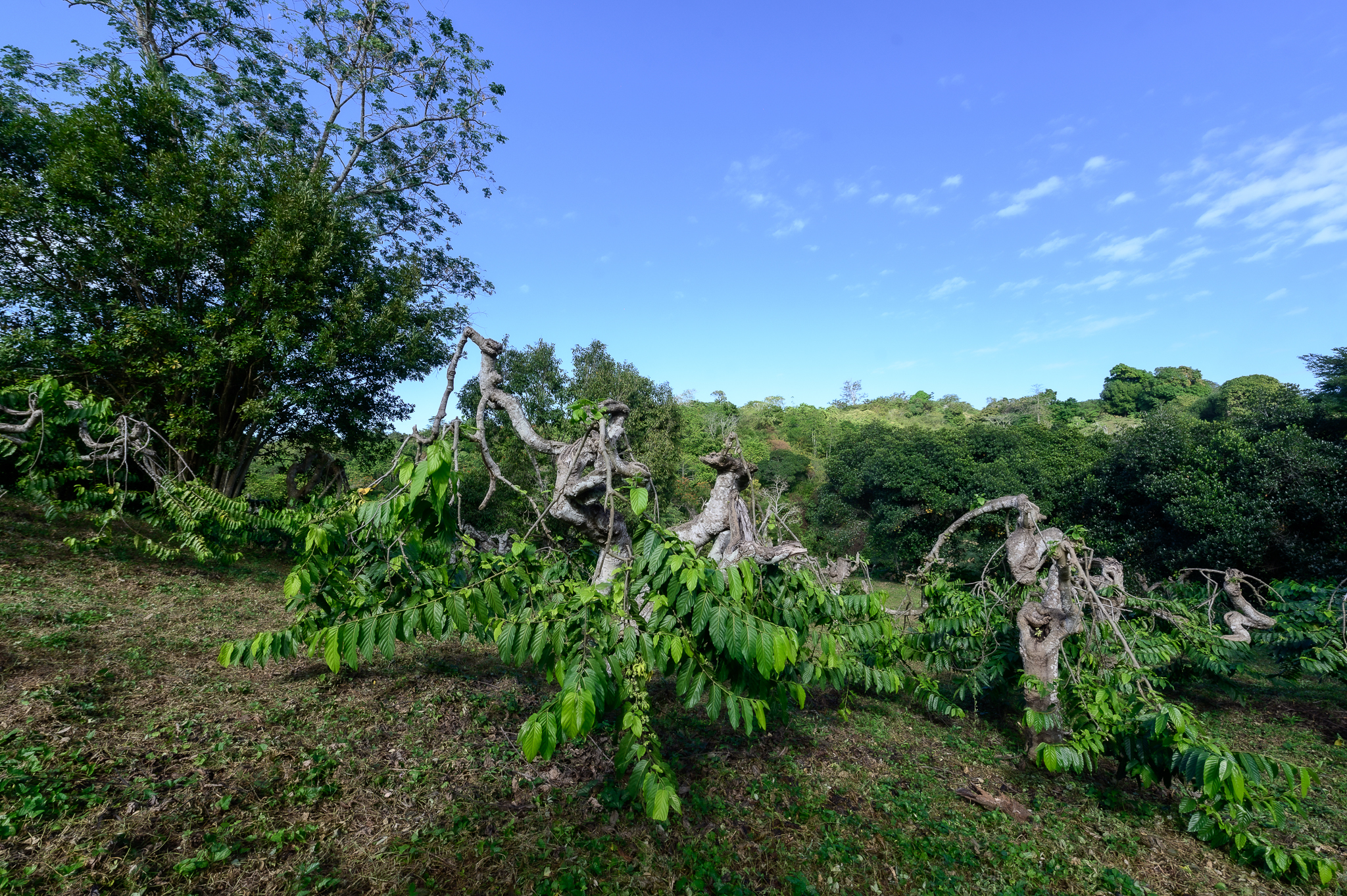 In addition, reforestation initiatives will make energy more available to the essential oils sector. Besides, a platform has been dedicated for the ylang-ylang sector in particular in Nosy-Be for a few years now, through the Integrated Growth Pole (PIC) project. It aims to bring together all the players to discuss, for example, more sustainable solutions on energy consumption in the ylang-ylang sector.
« The ylang must complete its ecological transition to be sustainable over time. Today, yes, it is a success, but if we want to sustain that success, we still have a lot of work to do. This is the challenge of the sector, » concludes Matthieu Richard.
© EDBM/SOURCE : Trademap